Creating a logo for your business can be a lot of fun! It's exciting trying to work out that one design idea that encapsulates your brand.
Coming up with the words and images you want to use takes a lot of thought and it is commonly the first thing people think about when they start out on the path of creating their own business. But when it comes to the practicalities of physically creating something, if you haven't got any graphic design skills it can also be a daunting experience.
Here we're not going to talk about creating your 'brand' or the more philosophical elements of putting a logo together – you'll need to read some marketing books for that! This is an entirely practical exercise!
I'm going to show you some ways to create a logo for your business with little or no graphic design skills.
First of all, try to get a clear idea in your head of what elements you would like. I expect you've already done this, but if not think about the colours, the text and the imagery (if any) you would like to incorporate. Perhaps take a look at some other websites of similar businesses to get some ideas. Then, once you are fully loaded up with some concept of what you want to create, try out some of these super handy tools – most of which are entirely free…
This Content Is for Subscribers Only!
Please subscribe to unlock this content.
Canva has over 40,000 logo templates that you can use and over 10,000 of these are free! Head to the logo maker page and browse the templates for ideas. Every template is easily customisable by tapping the element and personalising. If you're feeling a little more confident in your own design skills, you can also start from scratch using the 'create your own' button and use a huge variety of fonts and images to perfect your own logo. Once you are done, choose the 'download' button and save as a PNG file.
Like Canva, Adobe also offer a super easy logo maker tool that you can find here. At the time of writing it is on beta release and entirely free! It's super simple. Enter in some basic information about your business…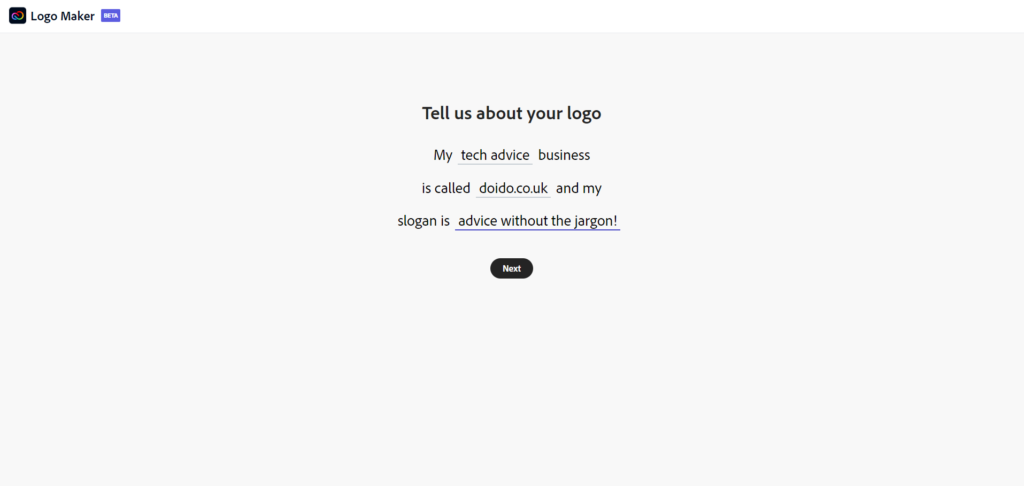 … choose some styles and icons that you like the look of, and Adobe will create 10-20 logos for you to choose from. Easy!
You can download any of the logos straight away, or create a Creative Cloud Express account (or sign in if you have one) to customise them further and download in different formats. I'd recommend downloading both the Solid Colour and Transparent PNG versions as these will come in handy for you various media requirements.
If you're after a text-based logo with no images, then the wonderful InkPx Wordart Generator tool is a fantastic help! Simply choose a style that you like and then mess about with wording and colours.
You can change text, font, size and height. Then add in shadows and background styles until you have your perfect logo. Then simply download your new logo absolutely free of charge. If you search around enough you might even recognise this site logo!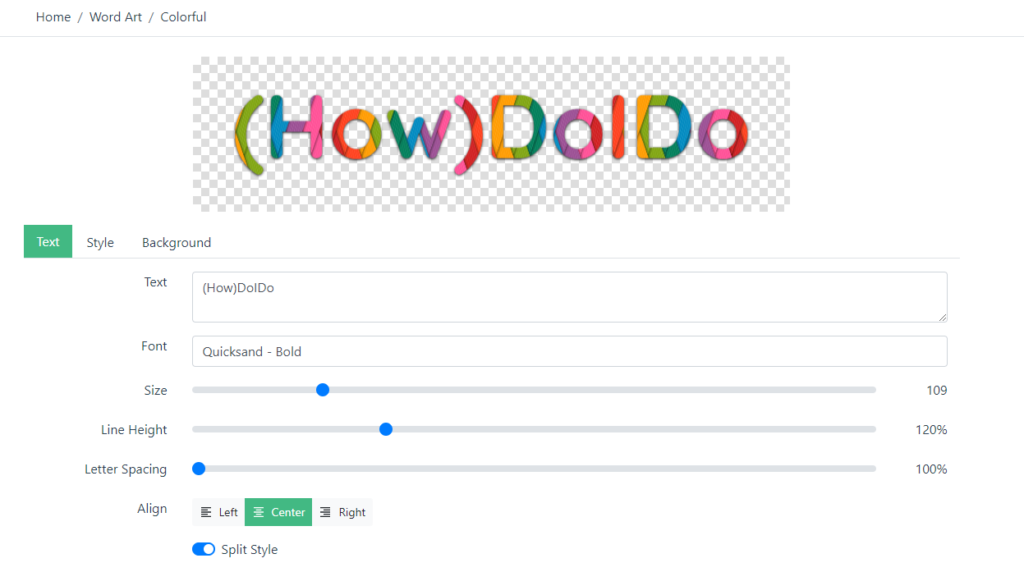 If all of the above options are just too hard, and you're willing to part with a small amount of cash, then check out Fiverr. Fiverr is a community where freelancers can spruik their wares (originally for a fiver but things have evolved!). A simple search for 'Logo Design' will return many thousands of freelancers willing to create your perfect logo, to your own specifications for as little as a few pounds!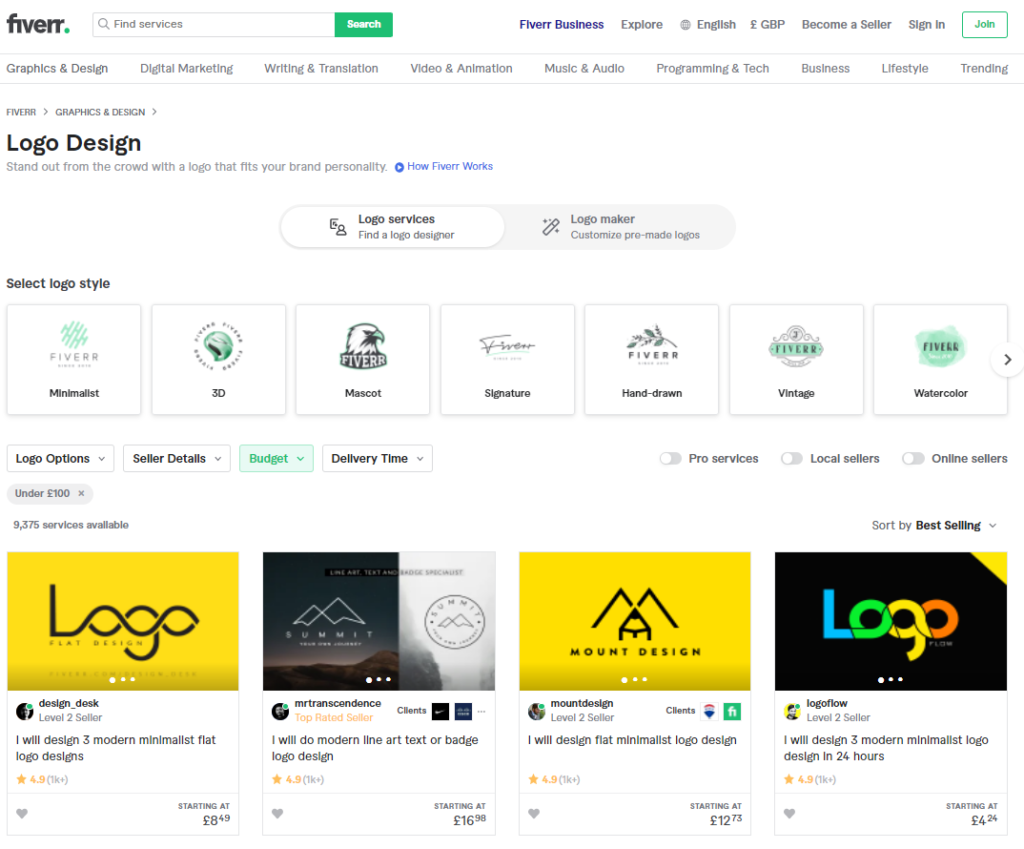 I've used Fiverr on a few occasions and always had a great experience. The site handles the payments and won't release them to your freelance hired until you have approved the work. You should also check out the new Logo Maker tool which is linked on the Fiverr homepage. It's a brilliant tool very similar in concept to the Adobe option above.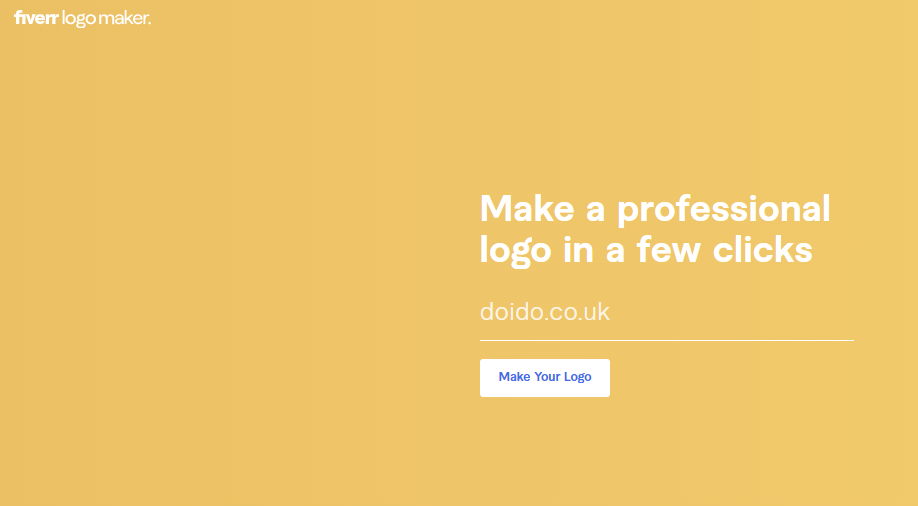 Here you can enter your brand name, a slogan (if you want one), then choose some keywords for elements you like (e.g. happy, dog, modern) and select the personality of your brand using some slider bars. Some magic wizardary then creates you a bunch of logos to choose from!
You will need to create an account before you can access the creations, but once you've logged in you can browse the creations freely and then choose which one you would like to buy and download (for around US$25).
Make your own!
If you have a few skills and feel you can make your own logo, here's a few resources to help you.
Finding a good font is important – as is making sure you have the rights to use it!
Check out Font Squirrel for a whole heap of fonts – most of which are available to use for personal and commercial use without charge.
For font ideas, check out this great article from 99ballons for some great tips.
And images? Again, you need to be careful of copyright and make sure you have the rights to use anything you haven't created yourself. Check out Pixabay for lots of images including free images that can be used for commercial purposes.
I really hope these tips help you out – good luck!
Need some help? Book some time with me here